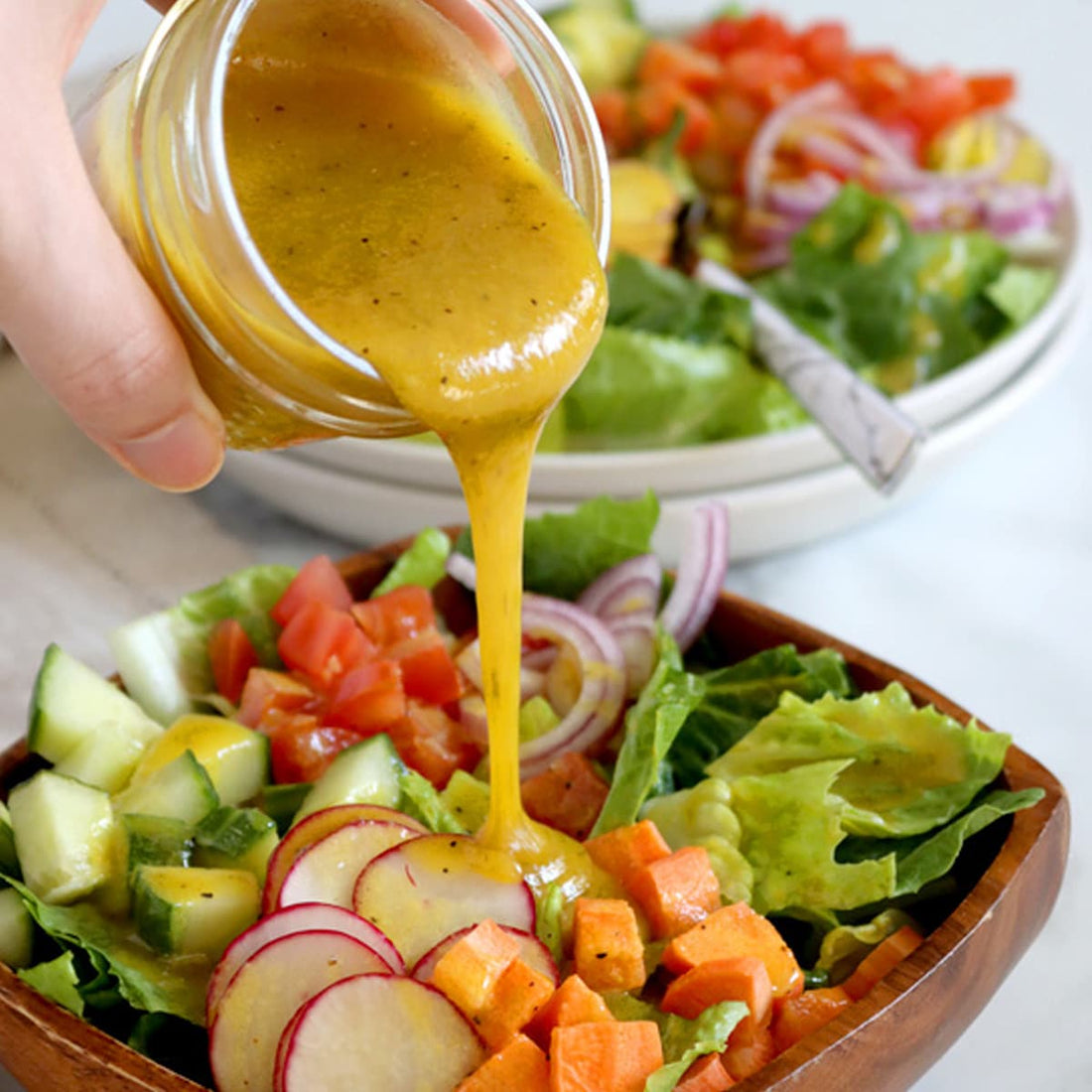 Honey-mustard salad dressing
Combine honey, Dijon mustard, red wine vinegar, and olive oil for a tangy and sweet salad dressing.
Ingredients you will need to make honey-mustard salad dressing:
1/4 cup (60 ml) Dijon mustard
1/4 cup (60 ml) honey
2 tablespoons (30 ml) red wine vinegar
1/2 cup (120 ml) olive oil
Salt and pepper, to taste
Instructions:
In a small mixing bowl, whisk together the Dijon mustard, honey, and red wine vinegar until well combined.
Slowly drizzle in the olive oil while whisking continuously, until the mixture has emulsified and the dressing is smooth and creamy.
Season with salt and pepper to taste.
Use the honey-mustard dressing immediately or store it in an airtight container in the refrigerator for up to one week.
Note: This dressing is great on a variety of salads, especially those with bitter greens such as arugula or endive. You can also use it as a dip for vegetables or a glaze for grilled chicken or fish.