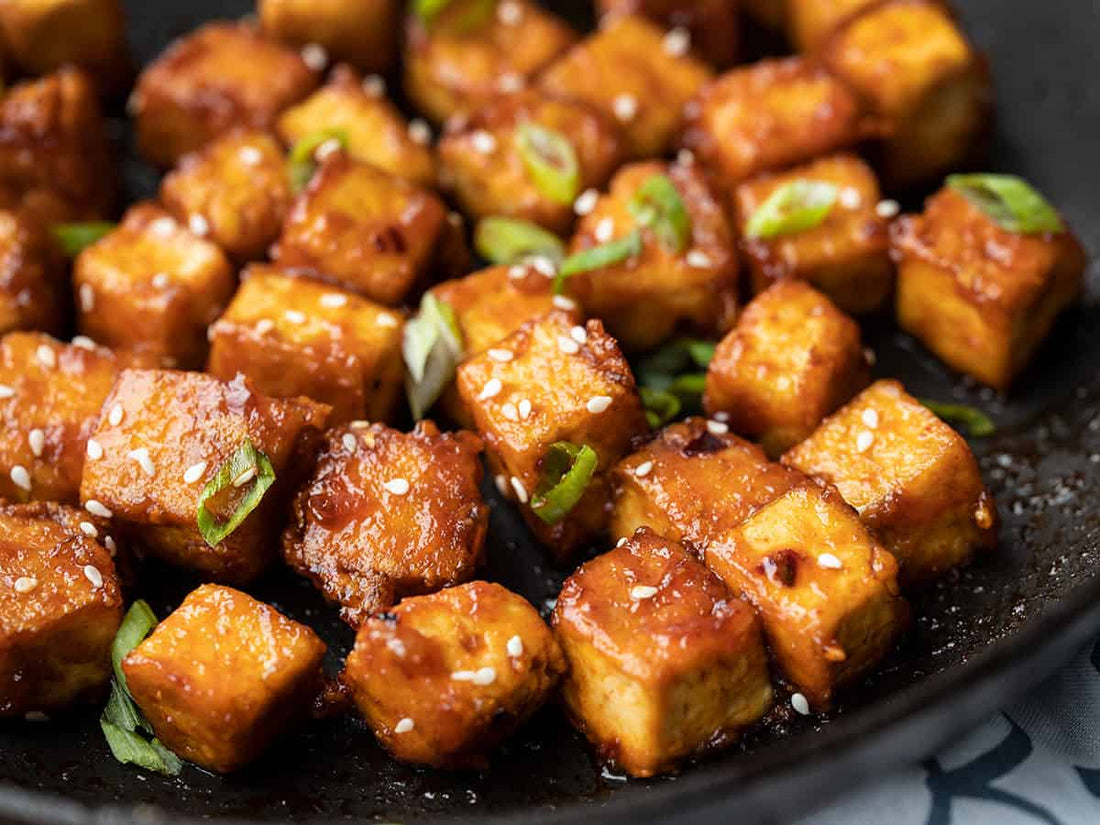 Whisk together honey, soy sauce, ginger, and garlic, then use the mixture to glaze tofu before baking until crispy.
Ingredients you will need to make Honey-ginger glazed tofu:
1 block of firm tofu (about 14 oz or 400g)
2 tablespoons honey
2 tablespoons soy sauce
1 tablespoon fresh ginger, grated
2 garlic cloves, minced
1 tablespoon vegetable oil
Instructions:
Preheat the oven to 375°F (190°C).
Press the tofu to remove any excess water, then cut it into 1-inch (2.5cm) cubes.
In a small bowl, whisk together the honey, soy sauce, grated ginger, and minced garlic.
Heat the vegetable oil in a large non-stick skillet over medium-high heat. Add the cubed tofu and cook, stirring occasionally, until it is lightly browned and crispy on all sides, about 5-7 minutes.
Pour the honey-ginger mixture over the tofu and stir until the tofu is evenly coated with the glaze.
Transfer the tofu to a baking sheet lined with parchment paper, making sure the pieces are not touching each other.
Bake the tofu in the preheated oven for 10-15 minutes, or until the glaze has caramelized and the tofu is golden brown and crispy.
Serve the honey-ginger glazed tofu hot, garnished with chopped scallions or sesame seeds if desired.